Unchained
by L. B. Tillit
Young Adult
After two years in a loving home, TJ's mother got him back. She was clean. No pot. No meth. His chest felt like it was burning. His heart was racing. Trapped. He felt trapped. He didn't have a say. Everything he had come to care about would be gone. And the brutal life he'd escaped quickly reclaimed him. Kaden Cruz didn't run after him. Instead his voice boomed, "You owe us." TJ didn't look back. But he knew this wasn't the end of Kaden Cruz. He could still hear his father's voice. It's not free. You'll have to pay them back one day.
For books similar to the Gravel Road Books, check out The Way I See It series.
Order Unchained by L. B. Tillit
Published by Saddleback Educational Publishing
I'm really excited about the award and recognition Unchained has received!
Check it out!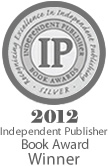 Awarded a Silver 2012 Independent Publisher Book Award for Multicultural Fiction for Children
2012 USA Best Book Awards finalist: Scroll down to Fiction: Young Adult
www.usabooknews.com/2013usabestbookawards/2012usabestbookawards.html
The Young Adult Library Services Association (YALSA) named Unchained one of their 2013 Top Ten Quick Picks for Reluctant Young Adult Readers
www.ala.org/yalsa/booklists/quickpicks/2013/topten