Engaging reluctant readers since 2012!
Tillit's focus on high-interest, lower-level books fill a major need for school libraries. Reluctant readers deserve, more than anyone, to see themselves in the books that they read. Tillit's books fill that void providing comfort, hope, and recognition to so many readers who are searching for that.

M.K. — School Librarian, Aiken, South Carolina
LB Tillit is an insightful author who understands the complexities of urban youth. My special education students who not only are learning disabled but English Language Learners as well, were able to relate to the complicated life of her characters. The chapters in her books keep kids with short attention spans interested and engaged…

C.D. — Junior High Special Education/ELL Reading Teacher, Cicero, Illinois
I just wanted to reach out to you and let you know how much your book Unchained has impacted so many students and teachers…

Dr. T.B. — Reading Interventionist, Rock Hill, South Carolina
New Series:
So what? Why should I care about your life if it doesn't have to do with mine? To be real, you don't have a clue on how bad it can get. As their world falls apart, the teens from Hancock High find that truth is not always clear. Will they be ready to accept help from the most unexpected places?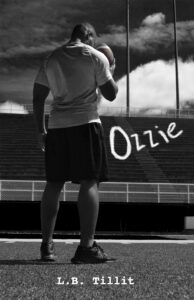 Ozzie believes if he ignores all the voices in his head then he'll make it. He'll be what everyone expects him to be: Hancock High's football all-star. But when the chance comes for him to prove who he really is, he becomes numb and doesn't care about who may be hurt, as long as the comments don't attack him. But Ozzie's silence begins to impact those around him. As Ozzie's world begins to fall apart, the voices in his head remain strong. If he takes a stand for anything, will it even matter? Or worse, if he does speak, will he cause more harm than good?…more…>
Order The Way I See It: Ozzie by L. B. Tillit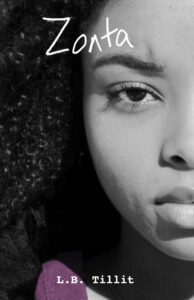 Just deal with it! It's part of growing up. It's the way guys are! Zonta tries to blow off the unwanted attention that is thrown her way. But it's not working. Zonta is tired of being nice! It doesn't matter how polite she is, or how hard she tries, she still feels alone. And if that wasn't enough, every time she tries to explain herself or her thoughts, she ends up feeling dumb. She tries to do what is right, what is expected, but it only makes things worse. Is there really no one who cares enough to help? Is there no one who gets her?…more…>
Order The Way I See It: Zonta by L. B. Tillit
More on The Way I See It Series