L.B. Tillit Books: Educator Testimonials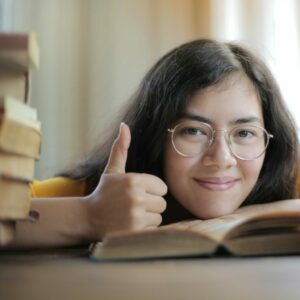 As a former teacher, I know how important it is to hear from other educators. This is key, especially before investing time and money in new classroom material. The following are some testimonials from real educators who have already used my books to reach their students. I am thankful that they were willing to share their experiences. For more on my perspective as a former educator check out this link: https://www.lbtillit.com/from-an-educators-perspective/
L.B. Tillit Books Fill a Major Need
Tillit's focus on high-interest, lower-level books fill a major need for school libraries. Reluctant readers deserve, more than anyone, to see themselves in the books that they read. Tillit's books fill that void providing comfort, hope, and recognition to so many readers who are searching for that.
M.K. — School Librarian, Aiken, South Carolina
---
I just wanted to reach out to you and let you know how much your book Unchained has impacted so many students and teachers. I discovered this book back in 2015, when I was the school's first middle school reading interventionist. (Click arrow to see more)

I had to build the curriculum from the ground up. As I am sure you are well aware, what is pivotal, is getting students to read. At that time, my students couldn't get enough. It didn't stop there, any time a teacher asks me for what I recommend for reluctant readers, Unchained is it. I hope you have not stopped writing. During this time, I believe students could use more of your impactful writing.
Dr. T. B. — Reading Interventionist, Rock Hill, South Carolina
---
LB Tillit is an insightful author who understands the complexities of urban youth. My special education students who not only are learning disabled but English Language Learners as well, were able to relate to the complicated life of her characters. The chapters in her books keep kids with short attention spans interested and engaged. The conversations we had after each chapter were authentic and helped me learn about my student's complicated lives. Our school social worker even uses her books for bibliotherapy groups. (Click arrow to see more)

After reaching out to LB via email many years ago she personally answered my students' questions about life as an author. When she was visiting Chicago, she offered to come to my classroom and speak with them. It was an amazing opportunity for my students to talk to an author who "gets" them!!

As a special education junior high teacher, it is difficult to find age-appropriate books at my student's level. But LB's books do just that!  I highly recommend her books for reluctant and struggling readers. Special education, general education, social workers, counselors, librarians should check out her books and get them on the shelves!
C. D. — Junior High Special Education/ELL Reading Teacher, Cicero, Illinois
Blog Photo Credit: Andrea Piacquadio (Pexels)